Plenity: An Rx to Feel Fuller Faster
Plenity is the newest prescription weight loss treatment to receive a stamp of approval from the US Food and Drug Administration (FDA). Unlike most weight loss prescriptions, Plenity isn't a stimulant. In fact, it's not even a drug! Instead, this innovative weight loss device comes in the form of capsules that contain natural gel beads to fill your stomach and increase satiety during meals. Plenity is not yet available for purchase, but Gelesis is expected to bring the revolutionary pills to market in late 2019.
What is Plenity?
Plenity is an innovative weight loss device that helps patients eat less and lose more weight. Cleared by the FDA in April 2019, each capsule contains a natural matrix of cellulose and citric acid that transforms into thousands of gel beads when mixed with water in your stomach.
This material creates a natural substance that fills up to 40% of the average stomach, making you feel fuller with less food. As the beads pass through the GI tract, they are partially-digested (similar to vegetables) and then water is reabsorbed in the colon.
This medication physically fills your stomach to make you feel full faster, but – unlike food – the beads are calorie-free. Plenity helps you lose weight by triggering natural satiety cues without the extra calories.
What's the difference between "FDA cleared" and "FDA approved"?
FDA clearance is a less-rigorous process than FDA approval. Medical devices and drugs that are lower risk receive FDA clearance, while higher-risk (Class III) devices and drugs must attain FDA approval.
Why We Need the Plenity Weight Loss Pill
The FDA isn't fast to approve weight loss medications, but it's not due to a lack of demand. Two in three Americans are overweight or obese, and that number is only growing.
1) To Treat People with Lower BMIs
Unfortunately, almost half of the people with above-average BMIs have no pharmaceutical options for weight management. Previously-approved prescription weight loss drugs are only available to medically-obese patients (with a body mass index (BMI) ≥ 30kg/m2) or significantly overweight patients (BMI ≥ 27kg/m2) in the presence of another weight-related condition, such as hypertension or type 2 diabetes.
Plenity is unique because it offers patients (and doctors) a treatment option for overweight people who have trouble losing weight on their own, but do not yet qualify for pharmaceutical weight management with stimulants. This closes a major treatment gap and allows physicians to potentially stop obesity before it spirals out of control, at least in some cases. Research actually indicates that it is more effective to address weight problems before they progress, despite the fact that most medical professionals only intervene after a patient is seriously overweight or suffering from compounding health issues.
2) To Treat People Concerned About Side Effects
More, Plenity has no major side effects and only slightly more minor side effects than a placebo. This is important because it eliminates another major barrier to treatment.
Many patients and doctors shy away from traditional weight management medications due to the strong potential for unpleasant, or even dangerous, side effects. Stimulant medications such as phentermine (Adipex-P), phentermine-topiramate (Qsymia) and lorcaserin (Belviq) affect the central nervous system, and come with a long list of side effects that impact nearly every organ system. Xenical (Alli), on the other hand, is associated with unwanted GI side effects like diarrhea and cramping.
Since Plenity is a medical device instead of a pharmaceutical option, it does not produce this systemic effects and was shown not to produce significantly more side effects than a placebo. As a result, it may prove a much more palatable option for consumers who want help managing their weight, but don't want to risk the side effects.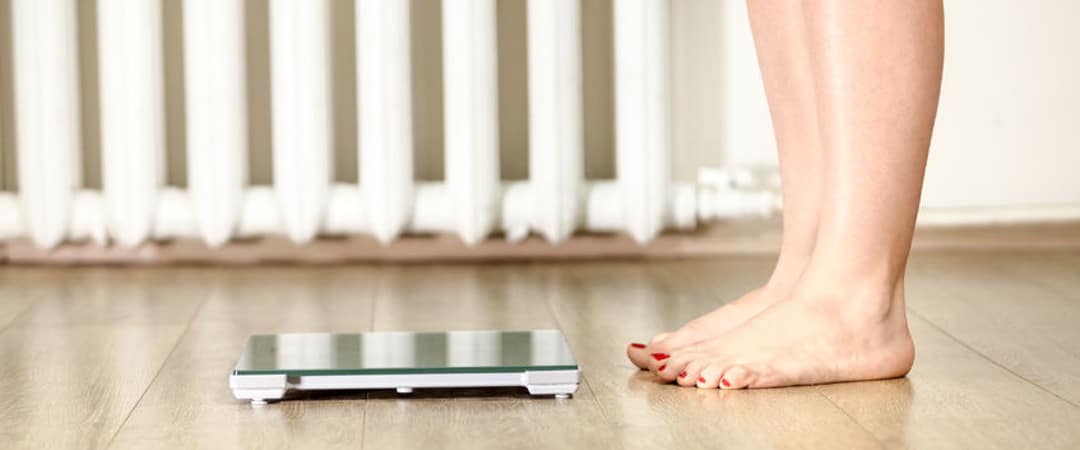 Plenity Weight Loss Studies
As part of the FDA clearance process, Gelesis sponsored an extensive clinical trial of Plenity. In their study of 436 overweight and obese individuals (nicknamed GLOW), researchers found:
✅ The pills help people lose weight. Plenity users were twice as likely to achieve at least 5% weight loss in 12 weeks as compared to placebo users. More, Plenity users did not plateau even as the study progressed, which indicates big potential utility for long-term use.
✅ Elevated blood glucose = elevated response. Participants with pre-diabetes or type 2 diabetes (who has a fasting blood glucose ≥ 100mg/dL) were more likely to be "super-responders", meaning they lost even more weight than their counterparts with regular blood glucose.
✅ Early success predicts continued success. Early responders (who lost at least 3% of their body weight in the first 8 weeks) were more likely to achieve the 5% weight loss at 12 weeks.
✅ No serious adverse effects. Plenity users did not experience significantly more adverse effects than placebo users. Mild-to-moderate gastrointestinal problems (such as diarrhea, constipation, gassiness nausea and pain) were the most common side effects.
Gelesis proceeded to extend this trial for patients who had proven successful in losing ≥5% of their starting body weight in the first 12 weeks. At the end of the 12-month trial period, enrolled patients had maintained or continued to lose weight on top of initial weight loss during GLOW. This indicates that Plenity may demonstrate promise for long-term use for the treatment and management of overweight and obesity.
👉 Click here to read the entire journal article, as published in the November 2018 edition of Obesity.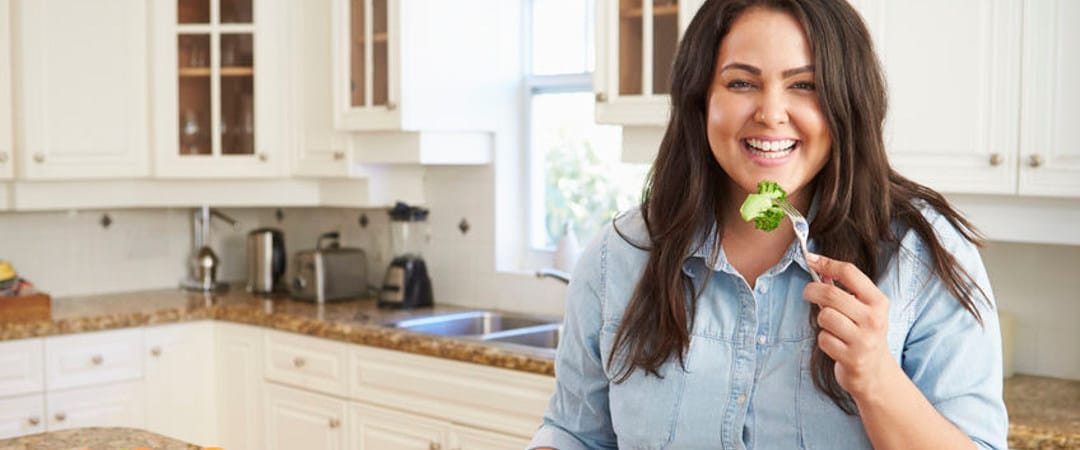 How to Take Plenity
Plenity is easy to take.
This new treatment option is unique because it is a medical device that you take like a pill. Plenity is taken twice a day: 20 minutes before lunch and 20 minutes before dinner.
Each time you take Plenity, you take three capsules with 2 glasses (16 ounces) of water. The water critical because it allows the cellulose matrix to hydrate and expand in your stomach, which is what helps you feel full faster and eat less.
There is no maximum prescribing period for Plenity. This also makes it stand-out from other options on the market, like phentermine, which are only approved for short-term use.
Still, as with all weight loss medications and devices, Plenity should be used along side a healthy diet and regular exercise to produce optimal results.
Plenity Compared to Other Prescription Weight Loss Drugs
Plenity is different from other prescription weight loss drugs, such as Adipex-P (phentermine), Qsymia (phentermine/topiramate) or Belviq (lorcaserin), because:
It's a device, not a drug. Unlike other prescription weight loss drugs, Plenity is actually a weight management device (more like a gastric balloon or lap-band) that comes in the form of a capsule.
It acts locally. Unlike drugs that affect the body as a whole, Plenity's mechanism of action is localized to the stomach (and GI tract). Plenity fills-up your stomach from the stomach – not by affecting the brain or hormone levels.
It's not a stimulant. Plenity does not rely on central nervous system stimulation to suppress appetite. Instead, it fills your stomach up so you receive natural satiety sooner and choose to eat less.
It has no major side effects. Plenity study participants did not experience significantly more side effects when taking this medication versus using a placebo. It also continued to work for multiple months.
It's available for patients with a lower BMI. Unlike all other prescription weight loss medications, which are only available for patients with an obese BMI (≥30 kg/m2) or significantly overweight patients (BMI ≥27 kg/m2) with coexisting conditions, Plenity is available to all overweight and obese patients with a BMI of 25-40 kg/m2. This closes a major treatment gap.
START YOUR WEIGHT LOSS JOURNEY TODAY!
Are you ready to start losing weight today? Plenity isn't available for purchase yet, so if you want to start eating less, moving more and losing weight today, try Phen Caps! Phen Caps is a powerful and all-natural weight loss supplement that boosts energy and controls cravings. With just two capsules per day, you can start eating less and losing more today!
👉 Click here to read more and order now!
References
Center for Devices and Radiological Health. (2019, April 09). Consumers (Medical Devices). Retrieved from https://www.fda.gov/medicaldevices/resourcesforyou/consumers/default.htm
Gelesis. (2019). INTRODUCING PLENITY. Retrieved from https://www.myplenity.com/
Greenway, F. L., Aronne, L. J., Raben, A., Astrup, A., Apovian, C. M., Hill, J. O., . . . Heshmati, H. M. (2019). A Randomized, Double‐Blind, Placebo‐Controlled Study of Gelesis100: A Novel Nonsystemic Oral Hydrogel for Weight Loss. Obesity,27(4), 679-679. doi:10.1002/oby.22445
Kahan, S., & Kumbhari, V. (2019). A Weight Loss Device That Looks Like a Pill. Obesity, 27(2), 189-189. doi:10.1002/oby.22399