OTC Appetite Suppressant Similar to Phentermine
Looking for an OTC appetite suppressant similar to phentermine?
Supplements have their pros and cons, but there's no question that it's a big market. As of 2017, the global supplement market was valued at over $34 billion (USD) annually! The combination of increasingly-popular preventative health campaigns and rising healthcare costs helps explain why this lucrative industry only continues to grow [1].
So, if you're hoping to lose a few pounds this year, you may be on the hunt for an OTC appetite suppressant similar to phentermine.
Back up… Phentermine? ?
Phentermine is the most widely-prescribed prescription appetite suppressant in the US.
It is available as tablets or capsules, ranging in doses from 8mg to 37.5mg. It works by stimulating the central nervous system to suppress appetite and boost energy. This medication is intended to jump start weight loss in overweight and obese patients who have failed to lose weight successfully using diet and exercise alone [2]. Despite its undeniable effectiveness, the popular weight loss pills come with a long list of contraindications and side effects that make them unappealing (or unavailable) to many potential users.
Phentermine's active ingredient – phentermine hydrochloride – is also a Class IV controlled substance. As a result, phentermine is only available for purchase from a DEA-registered pharmacy after obtaining a valid doctor's prescription [2].
A medical professional is the only one who can assess whether phentermine is right and safe for you.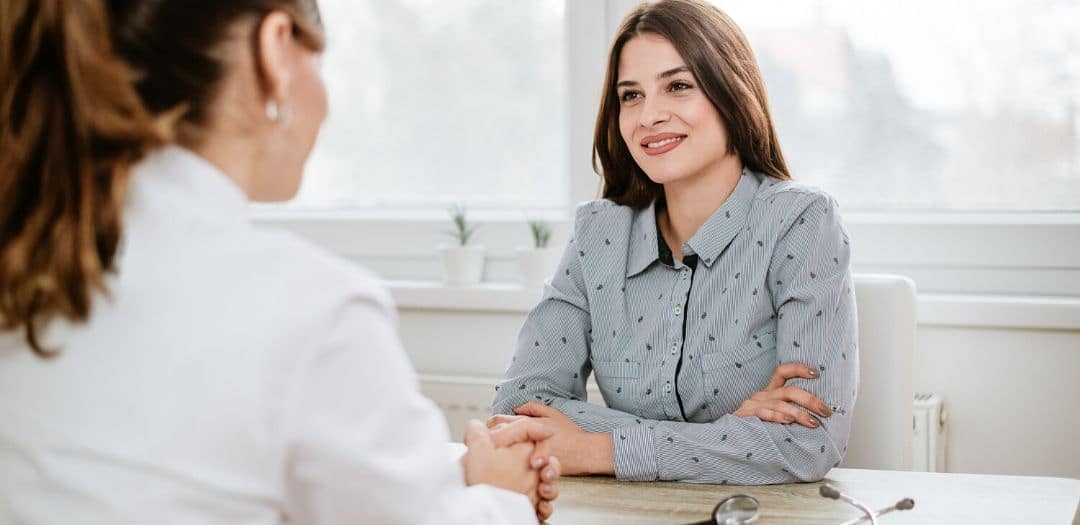 Appetite Suppressants: Prescription vs. OTC
If phentermine isn't appropriate or safe for you, you may be tempted to try an OTC appetite suppressant. So, what are the differences between OTC and prescription weight loss pills?
The main difference between OTC appetite suppressants and prescription weight loss drugs is, as the name suggests, whether or not you need a prescription. OTC or "over the counter" appetite suppressants can be purchased freely from stores or online without a prescription, whereas prescription weight loss drugs are only available from a pharmacy using a doctor's prescription.
However, there are some other important distinctions as well including effectiveness, availability and regulation.
Effectiveness
Given the extensive clinical trials required before a drug goes to market, as well as the strong chemicals contained in these medications, prescription weight loss pills are highly-effective in most cases. At least in the short-term. Phentermine and similar pills medicines are designed as a complement to behavioral changes for weight loss, so they're a great way to "jump start" weight loss, but many patients feel the weight creeping back if they don't remain committed to healthy habits.
OTC appetite suppressants are a mixed bag. Some supplements boast incredible results, while others don't do much at all. Regardless of which supplement you take, it's important to establish healthy routines as well to improve results and keep the weight off long-term. This is an undeniable commonality between OTC and prescription appetite suppressants.
Availability
OTC appetite suppressants are easily available online or in stores without a prescription. If you can afford the pills, you can purchase them. Prescription medications, on the other hand, are only available from a registered pharmacy. You always need a physician's script to purchase or refill the medication.
The distribution and sale of some prescription appetite suppressants, like phentermine, is even more tightly-controlled given that they contain controlled substances. For example, the active ingredient in phentermine weight loss pills (phentermine hydrochloride) is a Class IV controlled substance in the US and abroad. For this reason, it is even closely monitored by authorities and must be purchased though a very specific process.
Regulation
Keep in mind that OTC appetite suppressants are often unregulated and untested.
Supplements are NOT subject to clinical testing/trials, nor does is the FDA (or any other regulatory authority) verify that the pills contain what the companies say the company says they contain. As a result, the lack of regulation is a risk to weigh against the benefits of easily-acquirable supplements.
Prescription medications, however, are highly-regulated and thoroughly tested. They undergo a rigorous drug approval process before becoming available to the public. Quality is consistently controlled by both pharmaceutical companies and authorities. OTC medications like acetaminophen, or Xenical-based weight loss medication Alli, are also regulated by the FDA in a process similar to prescription drugs.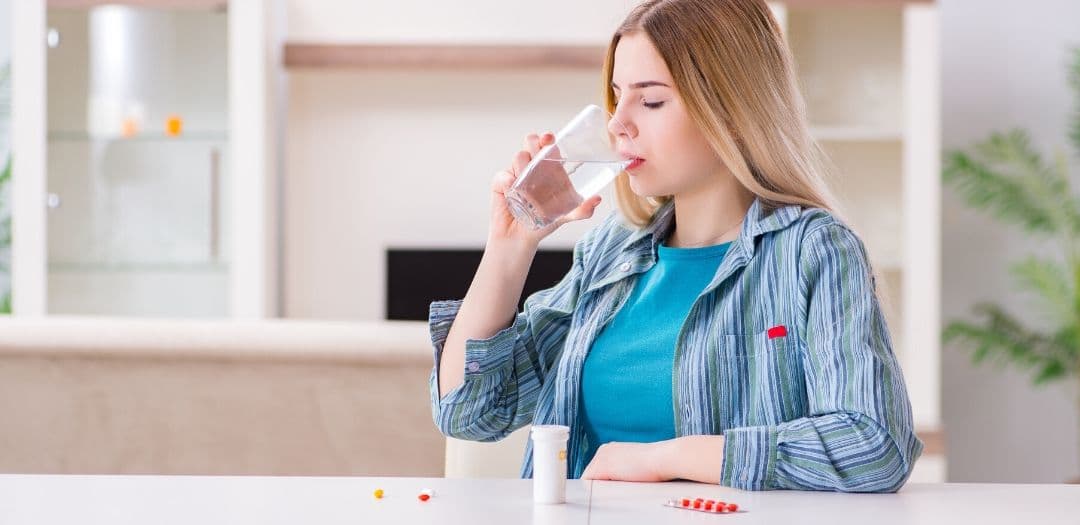 OTC Appetite Suppressants
Even though the effectiveness of over the counter appetite suppressants varies significantly depending on ingredients, brand and even batch, there is some research into specific ingredients. Certain, popular substances have been scientifically studied, which allows us to objectively evaluate their effectiveness. Here's an assessment of some of the most common OTC appetite suppressants.
Conjugated Linoleic Acid
Conjugated linoleic acid (CLA) is a polyunsaturated fatty acid (PUFA). In food, it's found in the fatty parts of animal products like dairy and beef. However, it's also commonly sold as an OTC weight loss supplement.
Some studies show that CLA may promote fat loss, but overall the impact is very minimal. More, taking CLA long-term may increase your risk for omega-6-related complications like liver damage and systemic inflammation [3].
⭐ HTLW VERDICT: Skip it.
Bitter Orange (Synephrine)
Synephrine, a component of bitter orange (a specific type of orange), is marketed as an OTC appetite suppressant similar to phentermine. The compound supposedly promotes weight loss by increasing basal metabolic rate to stimulate fat breakdown and facilitate weight loss.
However, scientific results are mixed. In fact, it's hard to assess the true effectiveness of this chemical given the fact that it's almost-always combined with caffeine in OTC weight loss supplements. Still, the evidence indicates that – in most (but not all) cases – synephrine has a modest, beneficial effect on weight loss. Potential side effects of this supplement include increased heart rate, blood pressure or anxiety [3].
⭐ HTLW VERDICT: It may work, but exercise caution.
Chromium Picolinate
Chromium is needed for blood sugar control, satiety signals and metabolism. This essential mineral is common foods like broccoli, potatoes, whole grains, meat and dairy. However, dietary chromium is poorly absorbed. As a result, supplemental chromium – particularly in the form of highly-bioavailable chromium picolinate – can help enhance glucose metabolism, suppress appetite and aid weight loss efforts [4].
Medical professionals commonly recommended this supplement to people with insulin resistance and type 2 diabetes given the mineral's critical role in insulin regulation, as well as the fact that people with type 2 diabetes tend to have lower levels of serum chromium. Plus, studies have shown that chromium picolinate supplementation "enhance the metabolic action of insulin and lower some of the risk factors for cardiovascular disease, particularly in overweight individuals" [4]. This supplement is generally considered safe, but check with your doctor before adding any new medication or supplement to your routine.
⭐ HTLW VERDICT: It may be an effective OTC appetite suppressant, especially if you're overweight or have type 2 diabetes.
Phen Caps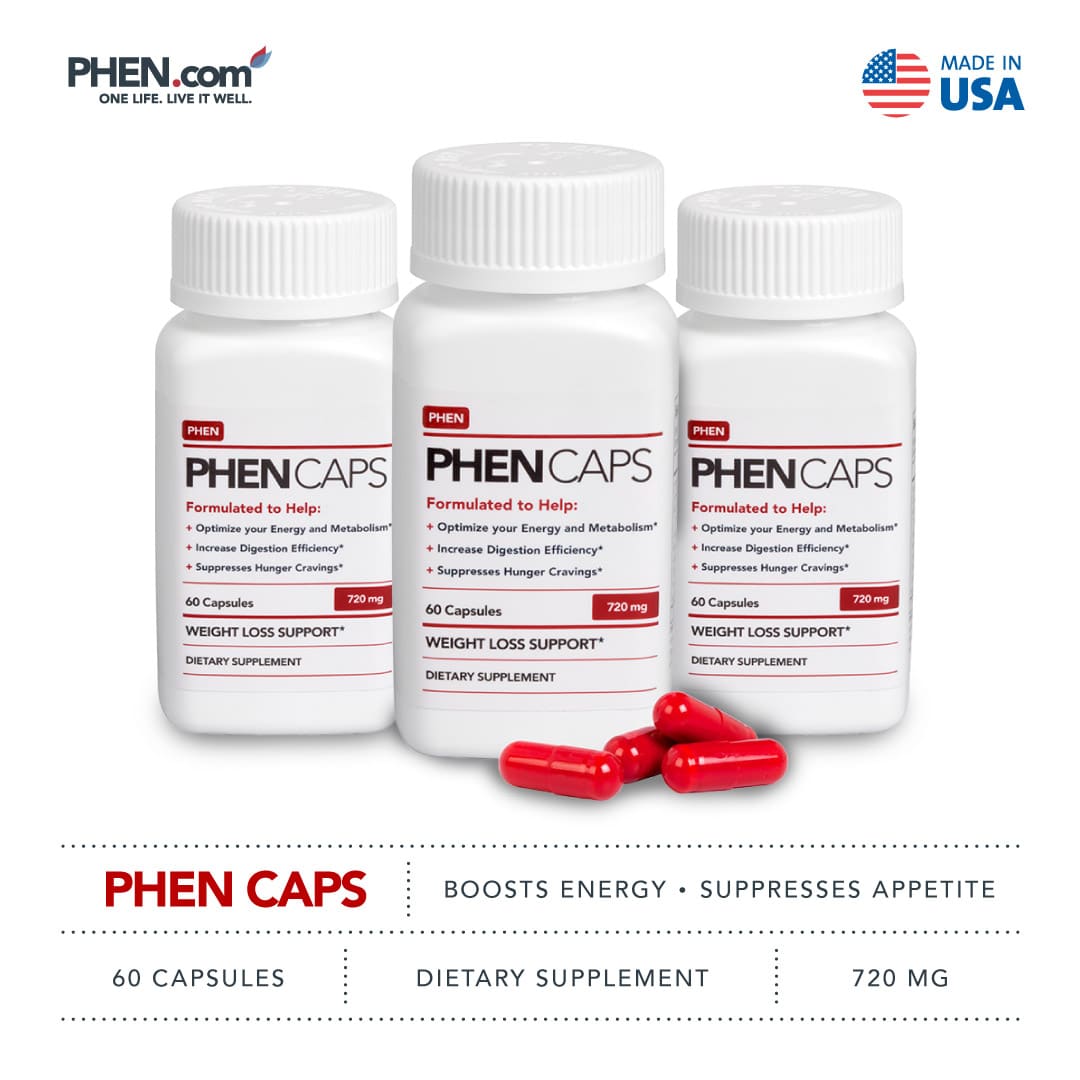 Looking for a multi-ingredient OTC appetite suppressant similar to phentermine?
Consider Phen Caps! This over-the-counter supplement contains many of the natural ingredients listed above. They are effective, all-in-one red capsules that boost energy and suppress appetite to promote weight loss. In particular, Phen Caps contain caffeine, synephrine, L-carnitine, and selenium – all promising and tested ingredients that promote faster weight loss and fat burn. Click here to read more about Phen Caps or buy now.
⭐ HTLW VERDICT: If you're looking for a multi-ingredient OTC appetite suppressant similar to phentermine, Phen Caps fits that bill. Head over to their site to read more!
Forskolin
Back to single ingredient options: forskolin comes from the roots of the Coleus forskohlii plant. For centuries, it has been used to treat cardiopulmonary conditions like high blood pressure. More recently it has emerged as a potential OTC appetite suppressant.
There is insufficient evidence to support the use of forskolin for weight loss. In fact, several studies have suggested that this supplement has no beneficial effect on appetite, fat loss or appetite [5].
⭐ HTLW VERDICT: Skip it.
Garcinia cambogia
Garcinia cambogia is one of the most popular weight loss supplements on the market right now. It supposedly works by increasing serotonin levels and reducing carbohydrate metabolism to suppress appetite. Hydroxycitric acid (HCA) is the active agent that produces these effects.
A meta-analysis of 28 studies on the efficacy of HCA indicates that this supplement may produce moderate weight loss, but it the difference in weight loss between Garcinia cambogia users and placebo users was not clinically significant. The most common side effect of this supplement is gastrointestinal distress (nausea, diarrhea, etc.), but it can also cause headaches, irritability or even liver failure [6].
⭐ HTLW VERDICT: It's more-extensively studied than other OTC appetite suppressants and may be effective in producing moderate weight loss.
What do you think? Would you rather take a prescription or OTC appetite suppressant, or none at all? Share your thoughts with us in the comments section below!
References
BusinessWire. (2018, August 13). Global Dietary Supplements Market 2018-2023: The Vitamin Segment is Expected to Grow at a CAGR of 6.6% – ResearchAndMarkets.com. Retrieved from https://www.businesswire.com/news/home/20180813005337/en/Global-Dietary-Supplements-Market-2018-2023-Vitamin-Segment
Drugs.com. (2018, September 25). Phentermine: Drug Uses, Dosage & Side Effects. Retrieved from https://www.drugs.com/phentermine.html
Kubala, J., MS, RD. (2018, September 25). 12 Over-The-Counter Appetite Suppressants Reviewed. Retrieved from https://www.healthline.com/nutrition/appetite-suppressants#section3
A scientific review: The role of chromium in insulin resistance. (2004). The Diabetes Educator,2-14. Retrieved from https://www.ncbi.nlm.nih.gov/pubmed/15208835.
Coleus: Uses, Side Effects, Interactions, Dosage, and Warning. (2018). Retrieved from https://www.webmd.com/vitamins/ai/ingredientmono-1044/coleus
Onakpoya, I., Hung, S. K., Perry, R., Wider, B., & Ernst, E. (2010). The Use of Garcinia Extract (Hydroxycitric Acid) as a Weight loss Supplement: A Systematic Review and Meta-Analysis of Randomised Clinical Trials. Journal of Obesity, 2011, 1-9. doi:10.1155/2011/509038