Phentermine: America's Favorite Weight Loss Prescription
Phentermine is a stimulant-based appetite suppressant prescribed for the short-term treatment of obesity [1]. It's used in combination with behavioral changes – such as eating a healthier diet and exercising regularly – to promote weight loss. Even as the #1 prescription weight loss pill in America, however, there's still a lot of confusion about these diet pills and how they work [2]. Here we break down what you need to know about phentermine: history, dosage, how it works, side effects, risks and potential results.
What is phentermine used for?
This medication is designed to help overweight and obese patients reach a healthier weight.
The FDA recommends phentermine for patients with a body mass index (BMI) greater than 30 kg/m2, or a BMI of 27-30 kg/m2 plus a weight-related condition like type 2 diabetes or high cholesterol [3]. However, weight loss drugs like these should only be prescribed after the individual has already tried losing weight with lifestyle modifications alone, and may still not be appropriate for all patients.
How It Works
Phentermine is a sympathomimetic amine anorectic. It is a central nervous system stimulant that promotes a stress response similar to "fight or flight", which effectively suppresses appetite and boosts energy. This medication also stimulates the release of the neurotransmitter, adrenaline (epinephrine), which stimulates the breakdown of stored fat [4].
Most diet pills contain phentermine hydrochloride (phentermine HCL), but some extended-release preparations use phentermine resin instead.
Is phentermine an amphetamine?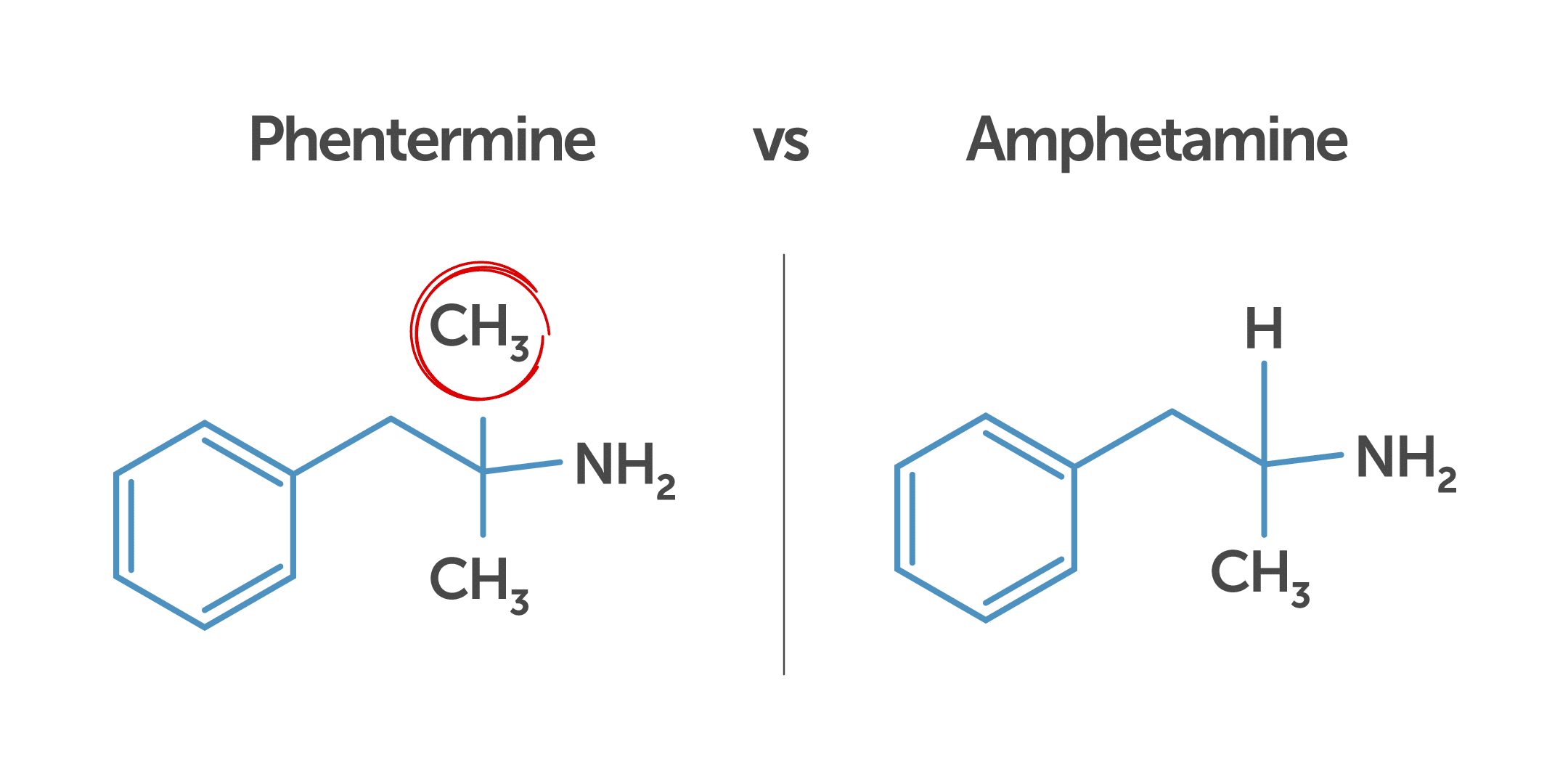 Phentermine has a chemical structure similar to amphetamines, but it is not an amphetamine [5]. The only difference between the two substances is the methyl group (CH3) on the phentermine molecule, which takes the place of the single hydrogen (H) atom in the amphetamine. Both drugs are potentially-addictive and dangerous if abused, but phentermine is a schedule IV drug while most amphetamines are Schedule II drugs. This signals that the weight loss medication possesses a recognized medical purpose and lower addictive potential [6].
Dosage
Phentermine is available in doses ranging from 8 mg to 37.5 mg in most countries. In Australia and South Africa, it's also possible to purchase Duromine, which comes in a maximum dose of 40 mg [7].
Phentermine is only prescribed for 12 weeks at a time because this stimulant can be habit-forming. Moreover, research shows that long-term use may lead to psychological dependence, restlessness, insomnia or high blood pressure [8].
How to Take Phentermine
Most patients take this medication once a day in the morning, either on 30 minutes before breakfast or 1-2 hours after. However, depending on the dose of the pills, phentermine my be taken up to three times per day.
In any case, patients should never exceed the maximum dosage is 37.5mg per day of phentermine hydrochloride (Adipex-P) or 40mg per day of phentermine resin (Duromine). Taking too much of this medication is dangerous and will not improve effectiveness [3].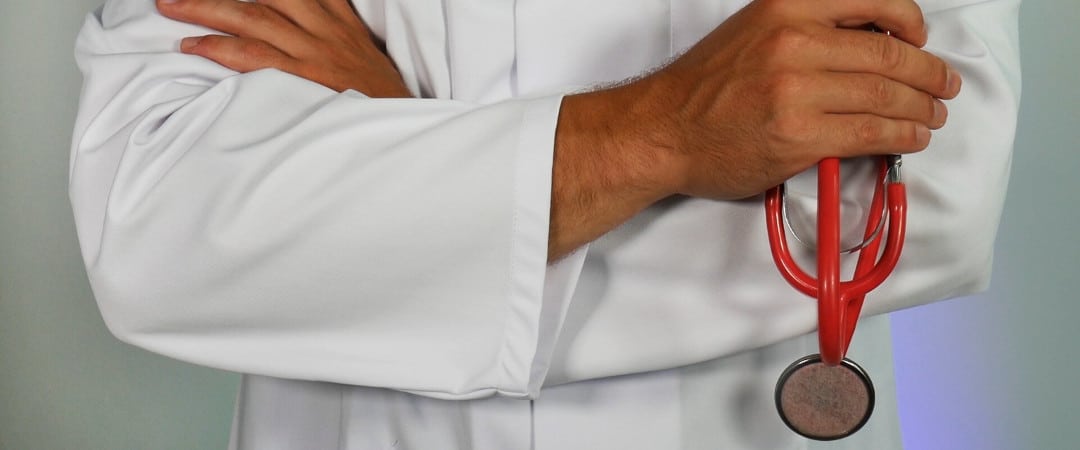 Adverse Reactions
Phentermine helps patients lose weight, but it also produces a wide range of negative side effects.
The most serious side effects listed for phentermine are potentially-fatal heart and lung problems, which were observed in patients taking the once-famous "fen-phen" combination [9]. Patients should be notified of this risk and always report any symptoms of these complications, including: chest pain, pounding/irregular heart beat, lightheadedness, shortness of breath, swelling in the lower extremities, stroke-like symptoms (e.g. slurred speech), fatigue or extreme mood changes [3].
Thankfully, most patients who take phentermine alone experience only minor to moderate reactions to the medication. According to a recent survey, the most common phentermine side effects are [10]:
👅 Dry Mouth
😴 Insomnia
💩 Constipation
🤕 Headache
Other common phentermine side effects include: nausea/vomiting, change in sexual desire, diarrhea, dizziness, menstrual changes, hair loss, rash, stomach pain, acne and fatigue.
The Dangers of Fen-Phen
In 1984, Dr. Michael Weintraub and his colleagues published a paper detailing the effectiveness of an off-label drug combination for weight loss [8]. This cocktail, nicknamed "fen-phen", skyrocketed to fame and doctors began prescribing fenfluramine (fen) plus phentermine (phen) to their overweight patients.
However, in 1997 doctors from the Mayo Clinic discovered that the popular combination increased patients' risk of heart valve disease and primary pulmonary hypertension. Fenfluramine, the likely culprit, was immediately withdrawn from the market, but phentermine has remained available for prescription and sale in the US and abroad [11].
Expected Weight Loss with Phentermine
Most people lose about 1-4 pounds per week while taking this medication. It's common for patients to lose more weight during the first month and then experience more gradual weight loss in the following months.
Like with all diets or weight loss treatments, individuals' results also vary significantly based on users' personal commitment to making healthy lifestyle changes related to diet, exercise and stress management.
Here are two users' personal stories:
Stevie
Lost 48 lbs in 12 months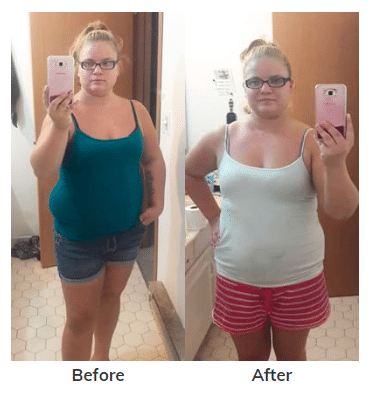 Stevie was always skinny growing up, but after having a baby and battling postpartum depression she couldn't seem to lose the extra pounds. Eventually she talked to her doctor about weight loss and he suggested phentermine. This medication has a lot of negative side effects (like dry mouth and constipation) so Stevie encourages everyone to do their research before taking it, but she loves what these pills did for her. Now, almost a year later, she's lost 48 pounds by taking phentermine, cooking more, eating fewer processed foods and staying active!
Brent
Lost 90 lbs in 6 months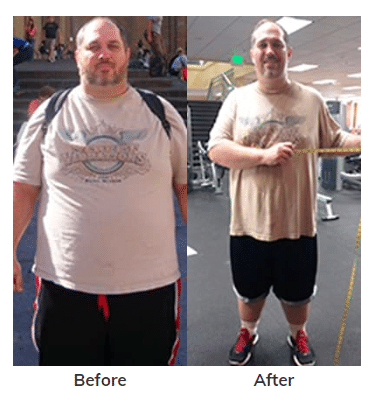 Brent was always overweight and it was getting worse with age. Despite his consistently-good blood work, his weight kept creeping closer to 400 (a number he never wanted to see), so he asked his doctor about phentermine. With six months of consistent meal tracking, exercise and phentermine, Brent lost an amazing 90 pounds! For others hoping to achieve similar success, Brent emphasizes the importance of re-committing each day and getting "back on the wagon" right away when you slip up.
Popular Brands
There are three popular brands of phentermine weight loss pills in the United states: Adipex-P, Lomaira and Qsymia (a combination pill). However, the vast majority of patients choose generic preparations when they go to their local pharmacy to fill a prescription for phentermine [12,13].
💊 Adipex-P
Adipex-P, also known as Adipex, is the most popular brand of phentermine in the US. The tablets and capsules both contain 37.5mg phentermine HCL as their active ingredient [3].
💊 Lomaira
Lomaira 8mg provides the lowest-available dose of phentermine. The butterfly-shaped tablets can be taken up to three times a day, which is ideal for patients with late night cravings [14].
💊 Qsymia
Qsymia is a combination of topiramate extended-release (brand name: Topamax) and phentermine HCL. The phentermine suppresses appetite and boosts energy, while topiramate reduces cravings and water weight. Qsymia capsules come in four progressive doses and can be taken for longer use than phentermine-only pills [15].
In Latin America, phentermine is also available under the brand names including: Acxion, Terfamex, Sentis, Elvenir and Finapet. Residents of South Africa and Australia can purchase Duromine brand pills.
Instead of Phentermine
Phentermine is the most popular prescription weight loss medication, but it is not the only drug available. Here are some other pills to help you lose weight:
💊 Belviq® (lorcaserin)
Belviq®, with the active ingredient lorcaserin HCL, received FDA approval in 2012. It works by activating serotonin receptors in the brain to promote faster fullness [1,16]. Lorcaserin is a class IV controlled substance and only available for short-term use.
💊 Contrave® (naltrexone + bupropion extended-release)
Contrave contains a combination of naltrexone and burpropion extended-release to promote weight loss. This combination controls cravings and reduces appetite to help patients lose weight [17].
💊 Saxenda® (liraglutide)
Saxenda is the only injectable prescription weight loss medication. Liraglutide has been used as a diabetes medication for many years, but researchers now know that lower doses also function to decrease appetite and slow glucose absorption for weight loss [18].
💊 Xenical® and Alli® (orlistat)
Orlistat, which is available as prescription Xenical or OTC Alli, slows fat absorption in the digestive tract [19]. Unlike other prescription weight loss drugs, Xenical does not act on the brain/nervous system to decrease appetite or cravings, but instead helps patients absorb fewer calories from the food they eat.
💊 OTC Supplements
Many companies produce weight loss supplements that claim to suppress appetite, reduce cravings, and boost energy levels. However, it's important to exercise caution when buying and taking dietary supplements because these pills are only lightly regulated and never tested or approved by the FDA.
We recommend Phen Caps because, unlike some of its competitors, this natural supplement is made with only the highest-quality ingredients.

Phentermine FAQS
Quick answers to some of your most common questions about phentermine:
What should I eat while taking phentermine?
There is no specific "best diet" to follow while taking phentermine. Instead, patients should work on portion control and balancing your diet to include plenty of lean protein, whole grains and nutrient-rich fruits and vegetables.
Do I need to exercise to lose weight with phentermine?
It's important to talk to a doctor before starting any new workout routine and always follow medical advice regarding physical activity. That being said, daily physical activity can speed weight loss with phentermine. Combine cardiovascular (aerobic), strength, flexibility, and balance exercises to reach a total of 30-60 active minutes most days of the week

[20]

.
Will phentermine show-up on a drug test?
Due to the structural similarities, phentermine may also show-up as a false positive for amphetamines on standard drug screens

[5]

. The half life of phentermine HCL is 16-31 hours (average of 20 hours), which means most people will positive for 4-7 days after their last dose

[4]

.
Why is phentermine prescribed with topiramate?
Phentermine may be prescribed in combination with a low dose of topiramate as a generic substitute for the brand name medication, Qsymia.
How can I make phentermine work again?
Many people find that the medication's effects start to decrease after a couple of weeks or months. Phentermine works best when coupled with a healthy diet, consistent commitment to exercise and effective stress management. Your prescribing doctor may also have more specific suggestions able to boost phentermine's effectiveness.
📣 Have you taken phentermine before, or would you be interested in taking it? Why or why not? Share your thoughts and experiences with us in the comments section below!
REFERENCES
Rueda-Clausen CF, Padwal RS, Sharma AM. New pharmacological approaches for obesity management. Nat Rev Endocrinol. 2013;9(8):467-478.
Hendricks, E. J., Rothman, R. B., & Greenway, F. L. (2009). How Physician Obesity Specialists Use Drugs to Treat Obesity. Obesity, 17(9), 1730-1735. doi:10.1038/oby.2009.69
U.S. Food and Drug Administration. (2012). Adipex-P (phentermine hydrochloride) capsules label [Brochure].
National Center for Biotechnology Information. PubChem Compound Database: CID=4771 (Phentermine).
Marin SJ, Doyle K, et al. One Hundred False-Positive Amphetamine Specimens Characterized by Liquid Chromatography Time-of-Flight Mass Spectrometry. J Anal Toxicol. 2016;40(1):37-42.
United States Drug Enforcement Administration. (n.d.). Drug Scheduling.
Alexander J, Cheng YH, Choudhary J, Dinesh A. Phentermine (Duromine) precipitated psychosis. Aust N Z J Psychiatry. 2011;45(8):684-685.
Weintraub M, Hasday JD, Mushlin AI, Lockwood DH. A double-blind clinical trial in weight control. Use of fenfluramine and phentermine alone and in combination. Arch Intern Med. 1984;144(6):1143-1148.
Connolly, H. M., Crary, J. L., McGoon, M. D., Hensrud, D. D., Edwards, B. S., Edwards, W. D., & Schraff, H. V. (1997). Valvular Heart Disease Associated with Fenfluramine–Phentermine. New England Journal of Medicine, 337(24), 1772-1776. doi:10.1056/nejm199712113372414
Members of "Losing Weight with Phentermine" Support Group on Facebook & Phentermine.com Forum. (2019, March 13). [User Report of Common Phentermine Side Effects]. Unpublished raw data.
Centers for Disease Control and Prevention. (1997). Cardiac Valvulopathy Associated With Exposure to Fenfluramine or Dexfenfluramine: US Department of Health and Human Services Interim Public Health Recommendations, November 1997. JAMA: The Journal of the American Medical Association, 278(21), 1729.
CVS Pharmacy. (2019). Phentermine Hydrochloride: Oral capsule.
CVS Pharmacy. (2019). Phentermine Hydrochloride: Oral tablet.
KVK Tech, Inc. (2018). Why wait to lose weight?
Shin JH, Gadde KM. Clinical utility of phentermine/topiramate (Qsymia™) combination for the treatment of obesity. Diabetes Metab Syndr Obes. 2013;6:131-139.
Gustafson A, King C, Rey JA. Lorcaserin (Belviq): A Selective Serotonin 5-HT2C Agonist In the Treatment of Obesity. P T. 2013;38(9):525-34.
Sherman MM, Ungureanu S, Rey JA. Naltrexone/Bupropion ER (Contrave): Newly approved treatment option for chronic weight management in obese adults. P T. 2016;41(3):164-172.
Bode B. Liraglutide: a review of the first once-daily GLP-1 receptor agonist. Am J Manag Care. 2011;17(2 Suppl):S59-S70.
Drew BS, Dixon AF, Dixon JB. Obesity management: update on orlistat. Vasc Health Risk Manag. 2007;3(6):817-821.
American Heart Association. (2015). Answers by Heart Fact Sheets: Lifestyle and Risk Reduction.