50 Easy & Healthy Dorm Room Snacks
If you're here, you probably want to avoid gaining the dreaded "freshman 15". Or you already gained a little more than you would've liked and now you want to shed some pounds. Whether your goal is weight maintenance or some quick & healthy weight loss, dorm room snacks should be part of your strategy! Research shows eating throughout the day helps combat cravings, avoid over-indulgence and can reduce overall calorie intake.
The trick is to choose healthy dorm room snacks and keep portions in-check. For the average person eating three meals a day, your 1-2 daily snacks should be no more than about 100-200 calories each. Make sure to read you ingredients' nutrition labels to make sure you're picking the healthiest options.
Unfortunately, most of us don't have a kitchen at our disposal in our dorm rooms, so it can be hard to eat healthy. Plus, college student = no money to buy fancy packaged snacks.
Here are 50 easy & healthy dorm room snacks – no stove, countertops or oven needed!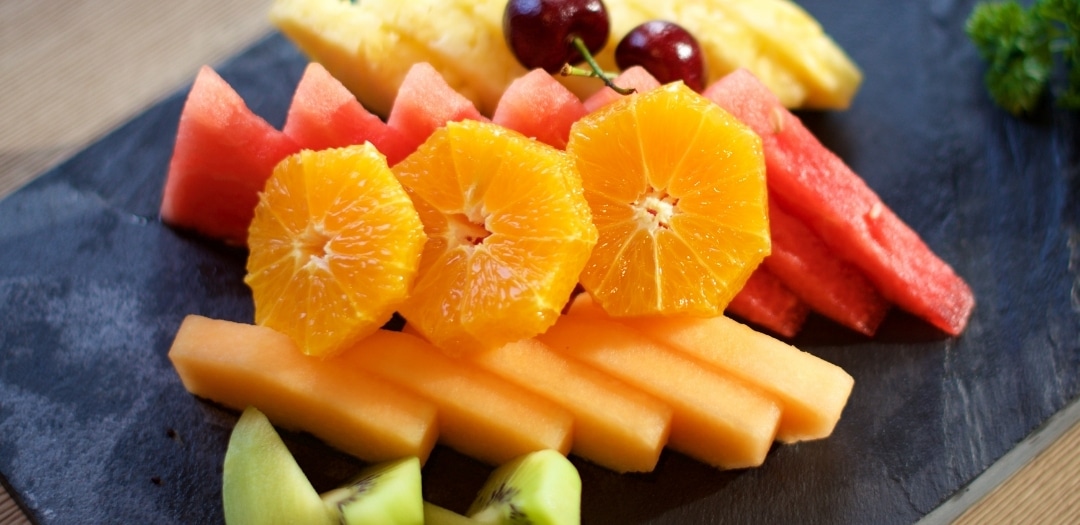 Fruity Fun
Apple
Apple and cheese
Apple and peanut butter
Banana
Banana and peanut butter
Banana and peanut butter with chocolate chips
Banana with fat-free/low-fat yogurt
Orange slices (or a cutie)
Berries (blueberries, raspberries, strawberries, blackberries)
Berries and yogurt
Berries and yogurt with chocolate chips
Grapes
Grapes and cheese cubes (cheddar, Colby or swiss)
Frozen grapes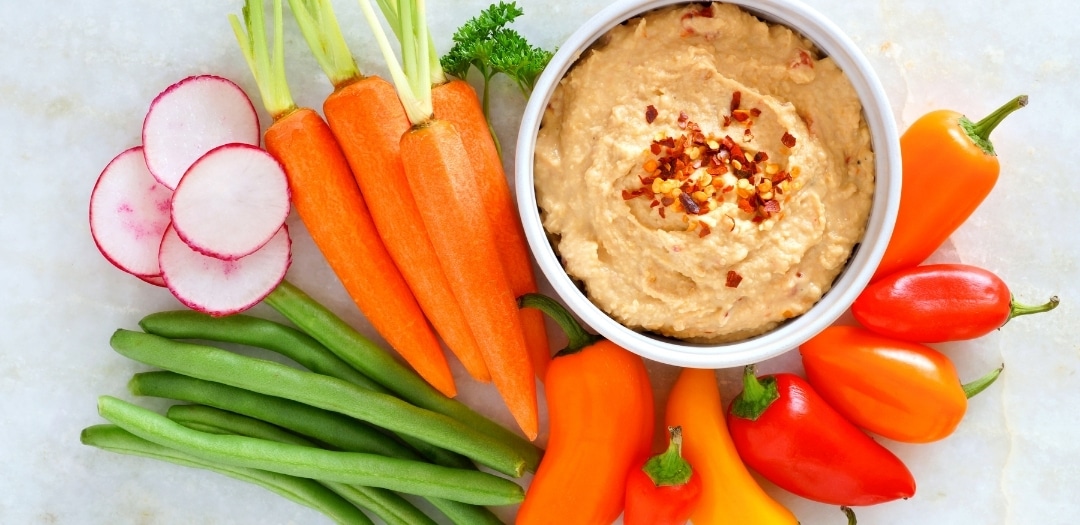 Veggie Vibes
Baby carrots and ranch dressing
Baby carrots and hummus
Baby carrots and soft cheese (like Laughing Cow)
Sliced bell peppers and hummus
Sliced bell peppers and soft cheese (like Laughing Cow)
Sliced cucumbers and ranch dressing
Ants on a log (celery + peanut butter + raisins)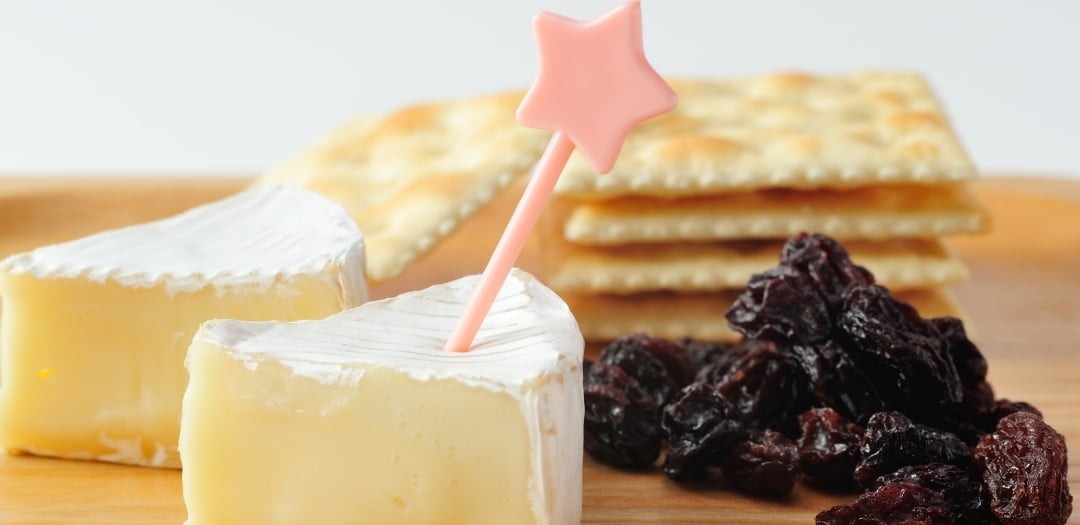 Bread and Crackers
Whole-grain crackers and cheese
Whole-grain crackers and peanut butter
Whole-grain crackers and sliced turkey (deli meat)
Whole-grain crackers with tomato and cheese
Slice of whole-wheat bread with spreadable cheese (or a slice of low-fat cheese)
Slice of whole-wheat bread with peanut butter and/or jelly
Slice of whole-wheat bread with butter
Slice of whole-wheat bread with tomato and cheese
Whole-wheat pita bread and hummus
Whole-wheat pita sandwich with turkey, lettuce and tomato
Turkey and cheese roll-ups (tortilla + turkey/ham + cheese + lettuce, rolled)
Peanut butter banana (or apple) wrap (tortilla + peanut butter + sliced banana/apple)
Pretzels and soft cheese
Pretzels and hummus
Pretzels and peanut butter
Microwave Masters
Instant oatmeal (made with water or skim milk, depending on what you like)
Light/Natural popcorn. Be careful not to burn it and set off the fire alarm!
Quesadilla (tortilla + cheese, microwaved for 30-60 seconds)
Microwave "baked" apple (take the core out, cut apple into eighths, sprinkle with cinnamon and brown sugar, microwave for 1-2 minutes or until apple reaches desired mushiness)
Microwaved eggs: whisk together an egg and a splash of milk (or water, if you're in a pinch), then microwave for 30-60 seconds. Add salt, pepper and/or cheese for extra flavor.
Other Nutritious Nibbles
Trail mix (peanuts, raisins, Chex, M&Ms, etc.). Remember a serving of trail mix is only ¼ cup.
Cereal with milk
Granola bar
Fat-free/low-fat yogurt
Fat-free/low-fat yogurt with Cheerios (or other cereal). Skip the granola – it's unnecessarily high in calories and sugar.
Fat-free/low-fat cottage cheese
Fat-free/low-fat cottage cheese with applesauce
Fat-free/low-fat cottage cheese with fruit jam
Hot chocolate (made with 8oz of fat-free milk)

Need a little extra help controlling cravings or keeping portion size in-check? Phen Caps is a powerful dietary supplement that suppresses appetite and boosts energy using a unique combination of nine natural ingredients. Click here to learn more and get 20% off your first order!
Happy snacking! If you have any other favorite dorm room snacks, we'd love to hear about them in the comments section below!