Meal Delivery Service: The Key to Successful Weight Loss?
If organizing Thanksgiving dinner has you feeling like you've done enough meal planning for a whole year, you're not alone.
So, it's no wonder then that meal delivery services have surged in popularity over the last few years.
These companies take the work out of meal planning by delivering a week's worth of new recipes and wholesome ingredients straight to your doorstep.
Fans say these boxes are the key to unlocking their inner gourmet chef and enjoying more home-cooked meals. Still, some critics say the services are too costly both in terms of money and environmental impact.
Here we'll delve into the pros and cons of meal delivery service, plus how these deliveries fit into a healthy lifestyle!
Types of Meal Delivery Service
If you constantly feel like there are too few hours in the day, the idea of food magically appearing at your front door sounds pretty appealing.
Best of all, since meals are nutritious and wholesome, you can feel good about eating this super-convenient food. When selecting a company, you have two types of services: fully-prepared meals or pre-portioned ingredients.
In this article, we'll focus on the programs that deliver ingredients and leave the cooking up to you.
We're more interested in home-prep meal delivery service because pre-made food delivery offerings vary so widely company-to-company (and don't teach you about healthy cooking).
If you're interested in ready-made meals, it's best to compare these programs' cost, ease of use, and nutritional value on a more individual basis.
Benefits of Meal Delivery Service
Meal delivery services are convenient and nutritious and provide various meal options.
For all of these reasons, they're hugely popular with people trying to lose weight or clean up their diet.
The ease of your food coming in pre-planned, pre-portioned meals promotes healthy eating habits and keeps calories in check.
Plus, the variety of recipes contained within meal delivery service programs can also help you hone and expand your skills in the kitchen!
It's Easy
The biggest – and most obvious – advantage of meal delivery programs is that they dramatically slash meal prep time.
A meal delivery service delivers fresh ingredients straight to your front door, eliminating the time you now spend planning meals, shopping, and organizing ingredients into recipes.
Depending on the service, your product may even come pre-peeled and chopped. All you have to do is combine, cook and serve.
These fun boxes also come divided into pre-planned, pre-portioned recipes, so there's no guesswork about what or how much to make.
The original meal delivery service – Blue Apron – started with a dream of reducing food waste, and other programs have stayed true to that ideal.
As a result, recipes aim for comfortable, one-meal portions. They don't produce giant meals with lots of leftovers.
Meal delivery service recipes are also great for ensuring easy, accurate portion control in home cooking.
It's Healthy
In terms of weight loss, the health of the meals is critical. The nutritional value of these boxed meals is a major selling point, so you can count on the healthfulness of their yummy recipes.
If you want more specifics, detailed nutritional information comes with each recipe to know exactly what you're eating and how much.
The ingredients are pre-portioned, and it tells you how many servings are contained in each meal.
If you're tracking calories or macros, this makes entering data on home-cooked meals SO much easier.
Food is also high-quality, fresh, and often locally sourced, so you can rest easy knowing that you're eating real, clean meals.
If you're new to healthy cooking or new to home cooking in general, these boxes are a great way to jump-start some healthy habits.
The recipes are easy to follow, the ingredients are pre-portioned, and someone else has already calculated all of the nutritional information.
Whether it's for two weeks or two years, a meal delivery service can really help inspire your inner chef and teach you about preparing healthy, home-cooked meals.
It's Different
Last but certainly not least, meal delivery services allow you to explore a little outside your culinary comfort zone.
Especially when you're trying to lose weight, it's easy to get stuck in a rut of making the same healthy meals and snacks daily. Meal delivery service boxes prevent this.
Each week you'll choose from a list of different chef-curated meals to mix up your dinner plate. Recipes hail from various global cuisines, so chances are you'll venture into cooking a dish or cuisine you've never made before.
In addition to keeping dinner interesting, this is also a great way to stay on track with your weight loss journey.
It's healthier (and usually lower-calorie) to eat at home than to go out for dinner each night, and you're much more likely to enjoy some home-cooked goodness if it's fun.
When you can open your custom box to find new, exciting meals each week, it makes home cooking a lot more fun and healthy.
Drawbacks of Meal Delivery Service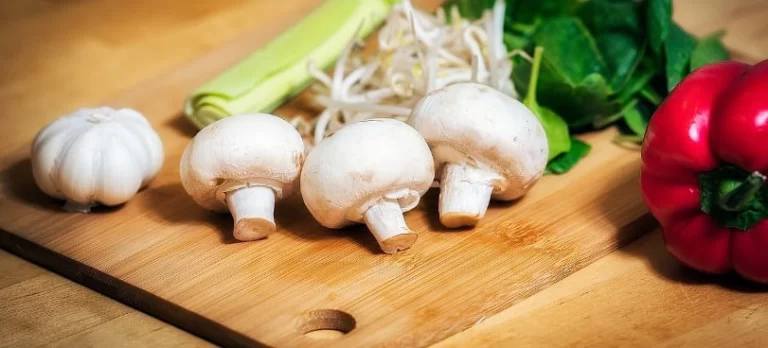 We've been singing the praises of meal delivery services thus far, but there are some definite drawbacks as well.
Despite the health and convenience of these services, they're still usually more expensive and less flexible than heading to your local grocer.
Food also comes with a lot of extra packaging to keep it fresh and organized, so that's not ideal if you're especially environmentally conscious.
It's Pricey
With average prices between $9-12 per serving, meal delivery services are not the most economical option.
If you're budget-conscious and plan your groceries well, you can definitely prepare healthy, home-cooked meals for less. On the other hand, if you're substituting the boxed recipes for a healthy restaurant meal, meal delivery service prices prove very reasonable.
It's Heavily-Packaged
With all of the ingredients coming pre-portioned (and sometimes pre-prepared) for each recipe, there's a lot of excess packaging.
Some people don't mind this take-out packing style, but others complain that it's bad for the environment to produce excess waste.
This criticism is especially strong given that many meal delivery service companies focus on sourcing local, organic, and/or GMO-free food – options popular among environmentally-conscious people.
To combat this negative aspect of delivery, some companies have made their packaging to be almost entirely recyclable (or compostable) and much more environmentally friendly.
It's a Logistics Issue
Finally, meal delivery services can present a logistics issue in both meal planning and food delivery.
Most programs let you choose your weekly meals, but you must decide some days before scheduled delivery.
While the ease of someone else menu planning is awesome when you're busy, it can be a bummer if you tend to suddenly crave certain foods and none of your pre-planned meals contain that food.
Also, the companies make a clear effort to streamline delivery and prevent problems, but shipping problems are always a risk with any delivery.
If you're not home to receive a shipment, ice packs and an insulated box can only keep food fresh for so long.
There's also the ever-present possibility of misdelivery or an incorrect shipment, in which case you should stay prepared with a plan B.
Meal Delivery Service and Weight Loss
Whether you're for or against the idea of pre-packaged, delivered ingredients – it's clear that subscribing to a meal delivery service helps some people eat healthier.
Here are some of the main reasons that delivered ingredients can help you lose weight:
1. They plan healthy meals. Meal delivery service companies plan healthy, wholesome meals made with fresh ingredients. If you struggle with what to buy at the grocery store and how to prepare it in a healthy way, these services give you all of the directions you need. Some companies (like Sun Basket) even offer lean meal plans specifically designed for people with weight loss goals.
2. They teach you how to cook. In addition, to planning well-balanced meals, meal delivery service companies also include extensive preparation tips on their recipe cards and blogs. If you've never been much of a cook (or always stuck to less healthy options), these pointers are a huge help! You'll have the knowledge to prepare a delicious recipe at home while also learning the skills you need to make healthier meals on your own.
3. They practice portion control. Meal delivery service ingredients come divided into pre-portioned recipes that ensure portion control. If you prepare the given meal for two, you'll have exactly two servings – not four or eight. This is an easy way to make sure that you only eat one portion at dinner. If you're still hungry, you can make a side salad, but you won't be tempted to reach for more pasta since it won't be there.
4. They help you eat out less. Did you know that people who prepare meals at home eat an average of 140 calories less per day than those who eat out at restaurants? People who usually cook at home also eat less when they do go out. Using that logic, you'd lose a pound every three weeks by simply switching from restaurant meals to home-cooked meals each day.
Subscribing to a meal delivery service can provide the convenience and knowledge you need to cook more meals at home. If you struggle with meal planning and shopping, delivered ingredients are a great way to develop the healthy habit of home cooking.
Do you, or did you ever, use a meal delivery service? Did it help you lose weight? Share your experience with us in the comments section below!