Spring Mix Salad Recipes for Weight Loss
Worried about eating healthy while stuck at home? Fear no more: we've got you covered with these super tasty spring mix salad recipes.
Salads are an excellent, delicious way to get vitamins and minerals in whether you are trying to lose weight or not. Adding greens to your diet will strengthen your immune system, boost digestive enzymes, help to balance sugars, and much more. Spring greens in particular are full of natural compounds that help fight against disease, making them a wise addition to your diet during this season.
Spring gives us plenty of greens to look forward to, such as: kale, spinach and baby greens. A spring mix salad usually offers romaine lettuce, oak leaf, arugula, chard, and spinach, but there are definitely more types available depending on the mix you get from the store. So feel free to add your own take to truly make it special.
Here we have curated a couple of delicious spring mix salad recipes to inspire your next culinary experience and keep you feeling strong and healthy while staying at home!
---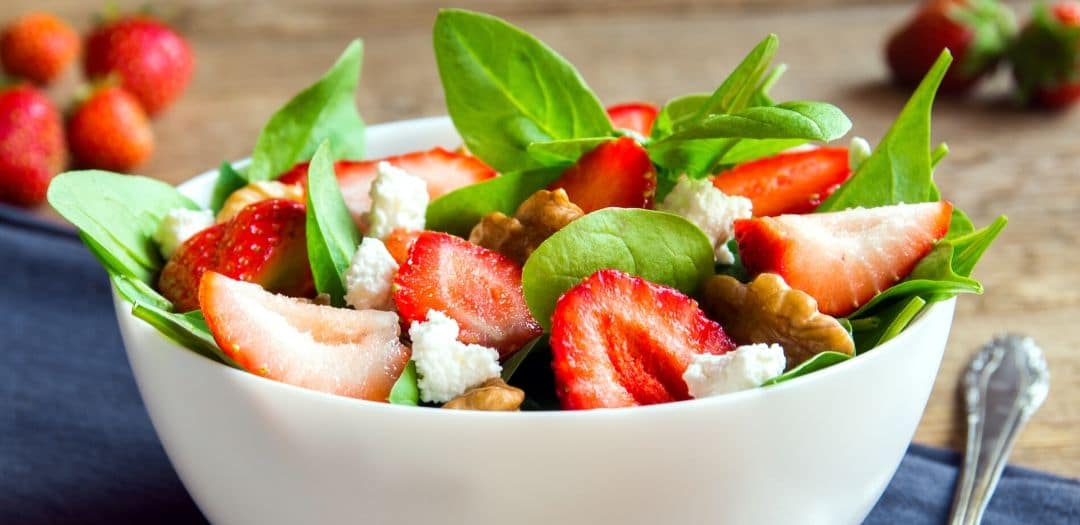 Strawberry Salad
This salad by The Kitchen Girl is unique in that it combines 5 different tastes to really liven up your palate. Sweet, salty, bitter, sour, and savory– this salad has it all. Strawberries are high in vitamins C and K, and contain far less sugar than many other fruits. This makes them suitable for almost any weight loss plan.
Ingredients:
spring mix
strawberries
red grapes
candied walnuts
dried cranberries
feta cheese
extra virgin olive oil
lemon juice
honey or agave nectar
Dijon mustard
kosher salt
---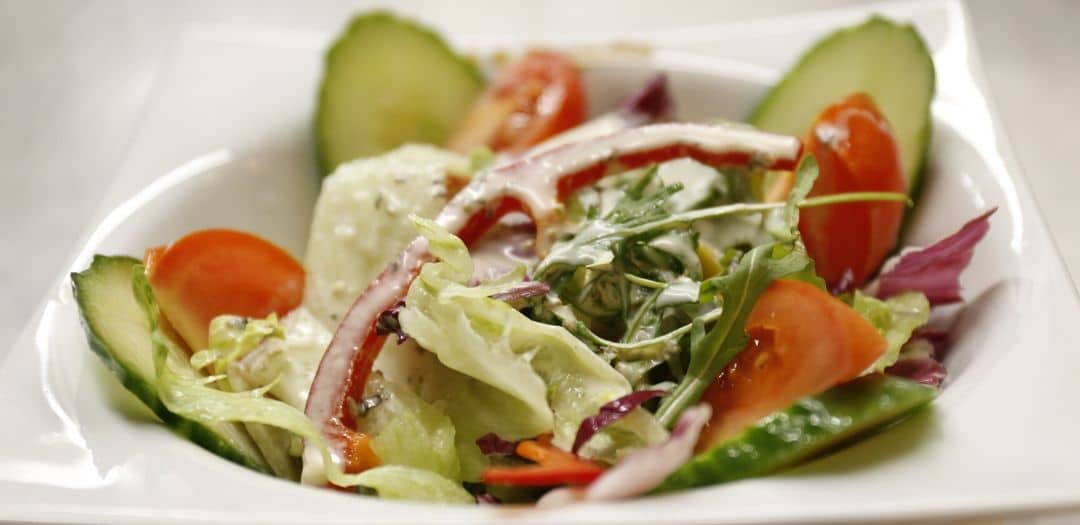 Mixed Greens Salad With Balsamic Vinaigrette
This salad created by Ahead of Thyme features a homemade balsamic vinaigrette, so that the sugars and preservatives of store-bought dressings are eliminated. This leaves you with a dressing where the calories stay low, letting you stick to your fitness goals without much hassle.
The great thing about this recipe is that you can easily updated it with any other vegetables or ingredients you would like to add in order to make it your own.
Ingredients:
5 oz. bag of spring mix or greens
10 grape tomatoes
1/2 cucumber
1/4 cup feta cheese, crumbled or cubed
2 tablespoon toasted pumpkin seeds (optional)
1 tbsp. olive oil
1/2 tbsp. balsamic vinegar
1 tbsp. lemon juice
1/4 tsp. salt (or to taste)
1/4 tsp. ground black pepper (or to taste)
---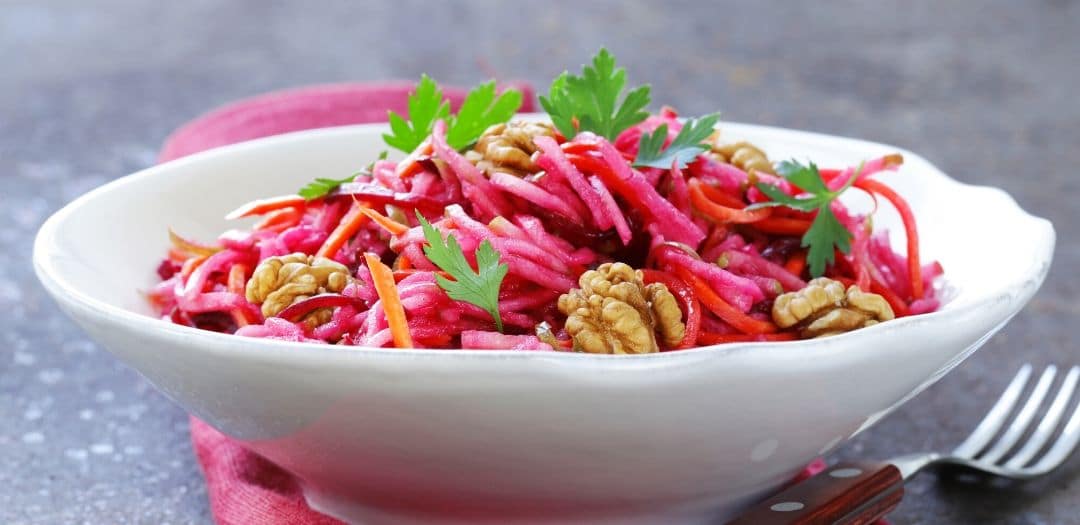 Simple Spring Mix Lunch Salad
If you want to try something a little different, Project Meal Plan has put together a very special spring mix salad. While simple, this is definitely a different take on an ordinary salad you would be having for lunch.
We recommend sticking to a low-fat dressing and adding more spring veggies, such as arugula and spinach, plus some walnuts for extra crunch.
Ingredients:
Radishes
Shredded carrots
Microgreens
---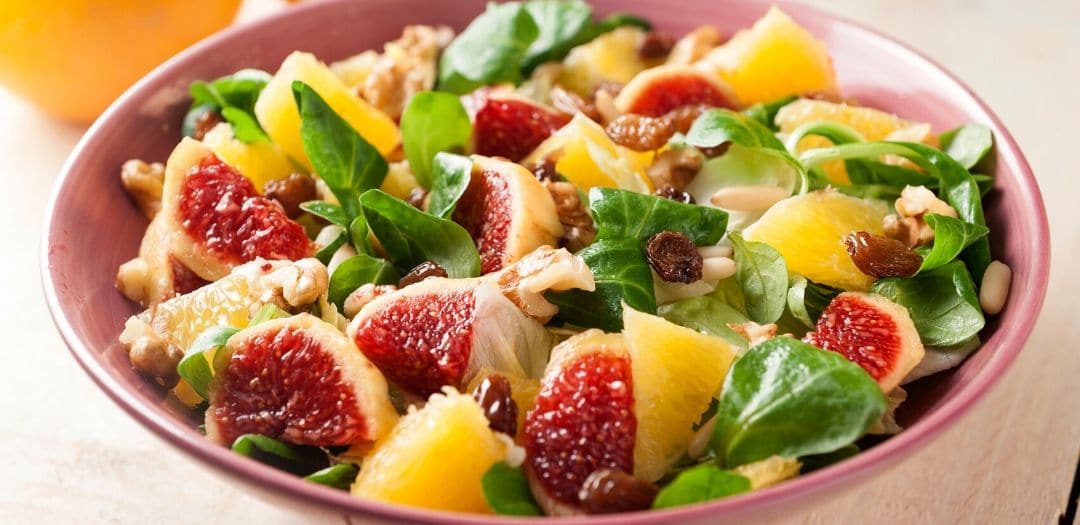 Favorite Green Salad with Apples, Cranberries and Pepitas
Featuring creamy goat cheese, dried cranberries, pepitas, and fresh spring greens, this salad by COOKIE + Kate is a delight for the senses. While salty and sweet flavors intermingle, the crunch of the apples and the leaves blends well with the creaminess of the cheese making the experience of eating truly enjoyable.
Ingredients:
5 ounces (about 5 cups) spring greens salad blend
1 large or 2 small Granny Smith apple(s)
⅓ cup dried cranberries
¼ cup pepitas (green pumpkin seeds) or chopped raw pecans
2 ounces chilled goat cheese, crumbled (about ⅓ cup)
¼ cup extra-virgin olive oil
1 ½ tablespoons apple cider vinegar
1 ½ teaspoons honey
1 teaspoon Dijon mustard
¼ teaspoon fine sea salt
Freshly ground black pepper, to taste
---
References:
The Kitchen Girl (2020, February 24). Strawberry Spring Mix Salad – https://thekitchengirl.com/strawberry-spring-salad/
Ahead of Thyme (2019, December 19). Mixed Greens Salad with Balsamic Vinaigrette – https://www.aheadofthyme.com/2015/12/mixed-greens-salad-with-feta-cheese/
Project Meal Plan (2019, October 15). Simple Spring Mix Lunch Salad – https://projectmealplan.com/spring-mix-lunch-salad/
COOKIE + Kate (2020, February 22). Favorite Green Salad with Apples, Cranberries and Pepitas – https://cookieandkate.com/favorite-green-salad-with-apples-cranberries-and-pepitas/